Fred Jay Preis 2023
Judith Holofernes wins the Fred Jay Prize 2023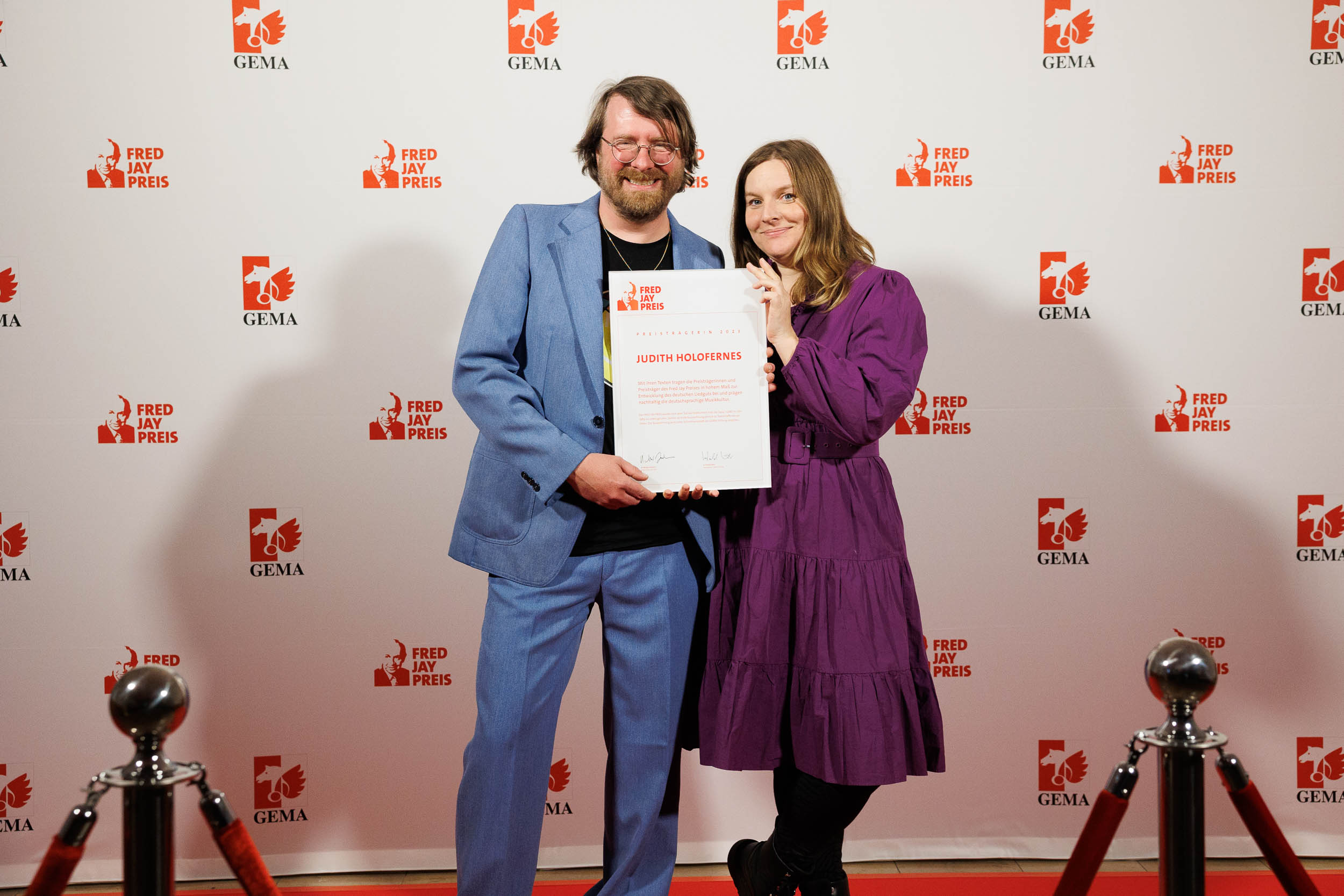 "I am totally touched"
Songwriter and author Judith Holofernes was awarded the Fred Jay Prize 2023. With this award, the jury honoured the German singer for her extraordinary and touching lyrics. "Receiving an award for my lyrics really means a lot to me. Especially the beautiful words," the award winner is happy about the award.
Foto: Judith Holofernes with Laudator Francesco Wilking (c. Manuel Vescoli)
Award ceremony in Munich
On 9 May, Judith Holofernes received the award from laudator Francesco Wilking at the GEMA Members' Festival. "Many artists discover in the course of their career that they have a special style, a special voice," says musician Franceso Wilking. "With Judith, that was the first thing I noticed, the first thought that came to me: 'I've never heard anything like that before'. And she has always kept this particularity in the tone of her lyrics and her music, this independence and autonomy as a person."
Foto: Francesco Wilking during his laudatio (c. Manuel Vescoli)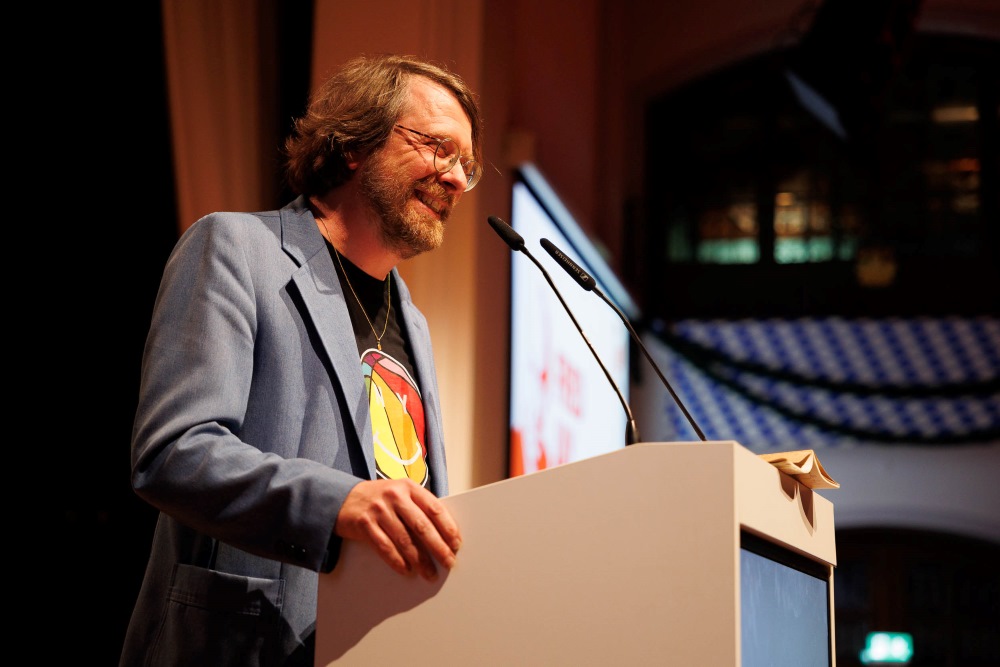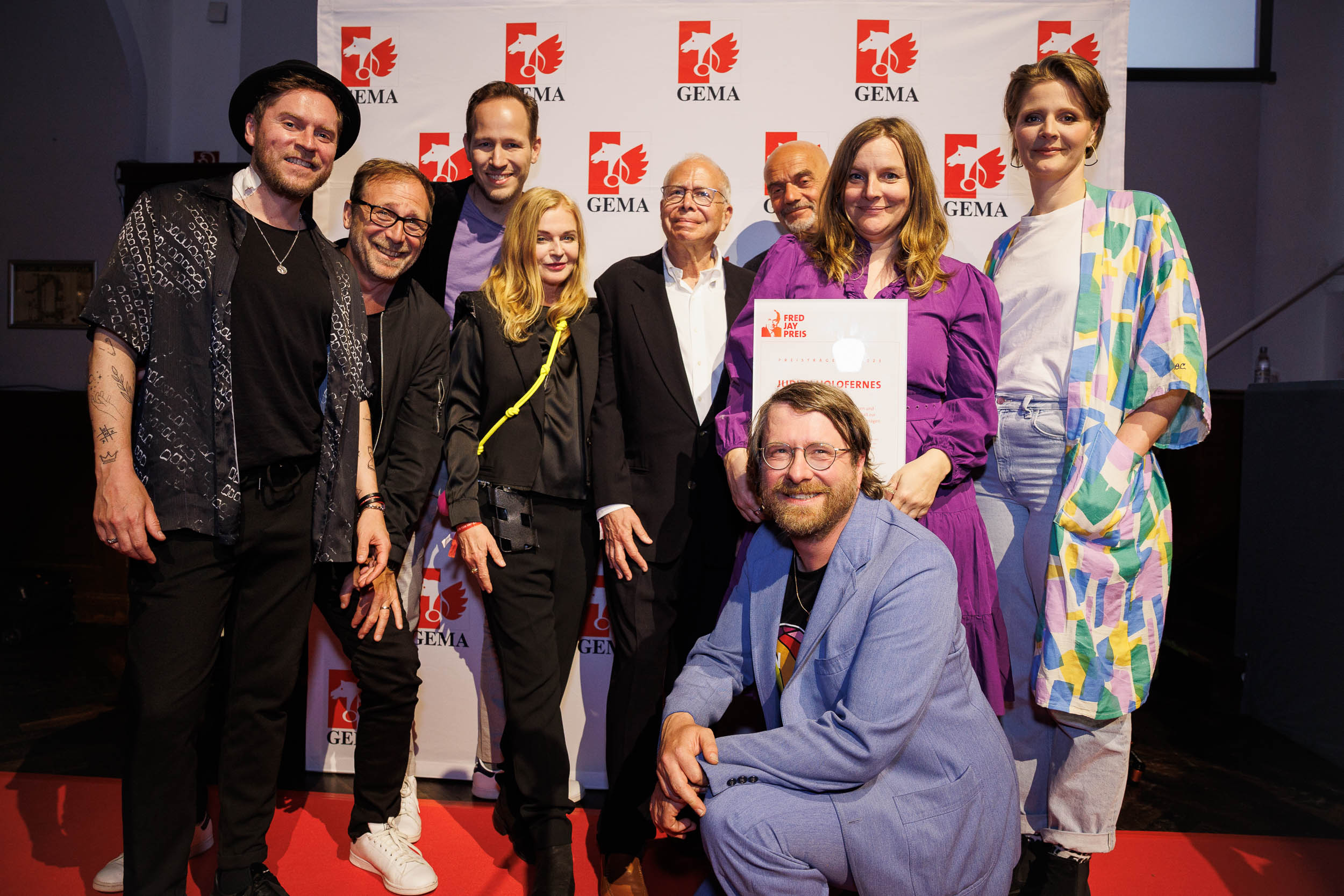 Greeting from the founder
Dr. Michael J. Jacobson, son of Fred Jay and founder of the prize, travels from New York especially for the award ceremony every year. "The Fred Jay Prize jury has shown again that it is possible to find and honour intelligence and creativity in the field of popular music. And that is what we are here for tonight. The choice of Judith Holofernes seems to me to be very much in the spirit of the prize, to promote popular music that is creative, intelligent and socially responsible. I congratulate her!"
Foto: Benefactors of the award with award winner and jury. From left: Johannes Oerding, Frank Ramond, Tobias Reitz, Inga Humpe, Michael J. Jacobson, Dr. Ralf Weigand, Judith Holofernes, Wencke Wollny und Francesco Wilking (c. Manuel Vescoli)
Jury statement
Jury spokesperson Tobias Reitz reported a clear decision in the jury meeting: "Dear Judith, standing here as spokesperson of the Fred Jay Prize jury feels good. Because we are not only satisfied with our choice this year, but: happy. But it also feels like I have to make amends, because: All of us who sat on the jury couldn't explain why a tribute to Judith Holofernes didn't take place at the first peak of her career, 20 years ago, with Wir sind Helden. But perhaps standing here even now is all the more beautiful because it is now explicitly about YOU. An undivided prize for the wild poet of an entire generation. The Fred Jay Prize for the total work of art that is Judith Holofernes."
Foto: Jury spokesman and Fred Jay Prize winner Tobias Reitz (c. Manuel Vescoli)