Benefits of a GEMA Membership
Why a membership with us is well worth it
Join a strong community of creatives
Everyone, whether music creator or music publisher has the right to fair payment as soon as their works have been publicly performed, played back or reproduced. To check where, when and how often this happens, takes up a lot of your valuable time. That's why we look after your matters as a reliable partner and trustee. Become a member, too, so that we can stand up for your rights.
You can become a GEMA member:
Lyricists of lyrics set to music

Music publishers

Legal successors of the mentioned groups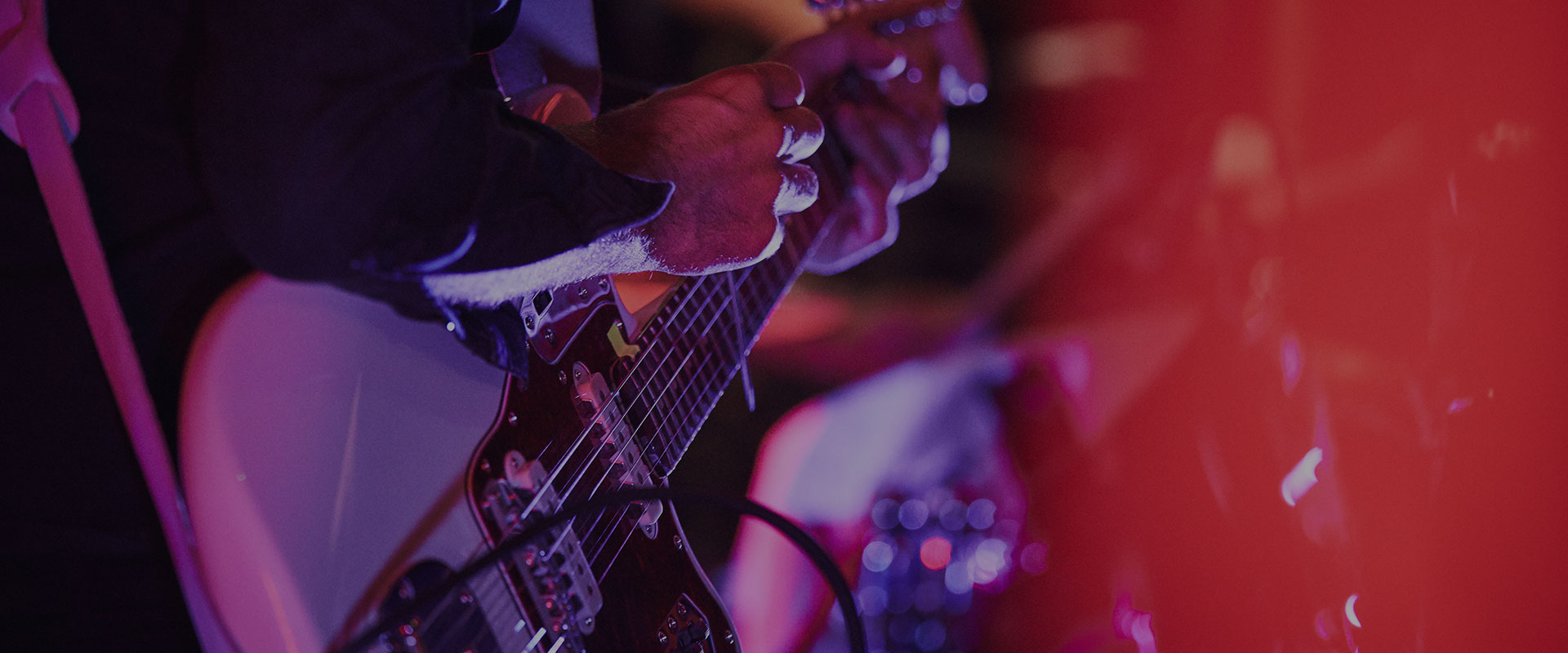 When is a membership with us worth it?
A GEMA membership only makes sense for you if your works have been performed in public to a certain extent. If, for example, they have been broadcast on TV or on the radio or are available via streaming services or in retail. In that case, you will recoup your annual membership fee quickly. Example: For songwriters, membership can already make sense from 100 sold albums onwards.
Your advantages as a GEMA member:
Global royalty payments
We are very well connected internationally and collect your royalties for you all over the world.
Insurance and workshops
We offer insurances and workshops tailored for you as a member.
Promotion of the music sector
The GEMA foundation also grants music awards, promotes projects for young talents and supports music authors and publishers in need.
Your voice is shaping GEMA
As a member, you have the opportunity to actively help shape GEMA.
Become a member now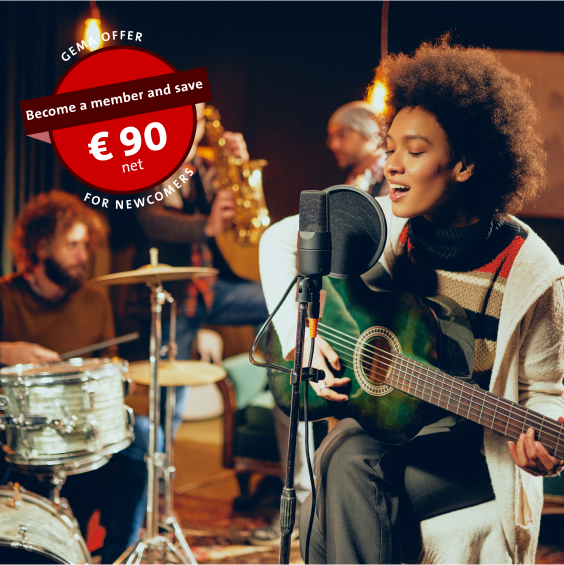 This is what a GEMA membership costs for creators
As a composer or lyricist, you pay an admission fee of €107.10 (incl. VAT, net €90.00). Your annual membership fee amounts to €50.00.
​​​​​​​
​​​​​​​We care about newcomers!
All creators who turn 30 years of age or younger in the year of application for membership and submit their application by 31 October of the current year pay only the membership fee of €50.00. The one-time admission fee of €107.10 (incl. VAT, net €90.00) is waived. So you save right from the start!
Keeping your royalties in view. At any time.
With our variety of online tools, you always keep track of things. One of them is the My Royalties tool for authors. With it, you can comfortably keep an overview of your income and see where they come from (live, radio, TV/film, digital or abroad). You can also find out which income was generated by your top ten most successful works.