GEMA Onlineportal für Musiknutzer
Out of the jungle. Into the Online Portal.
Keep things simple – that's what your daily routine as a music user should be. That's why you can get nearly everything done by using our Online Portal: You can quickly find your applicable tariff, determine the corresponding price and submit your music notification straightaway. Completely intuitively. This also allows you to always keep track of everything. The usual tariff jungle, tedious paperwork and cumbersome forms are now a thing of the past.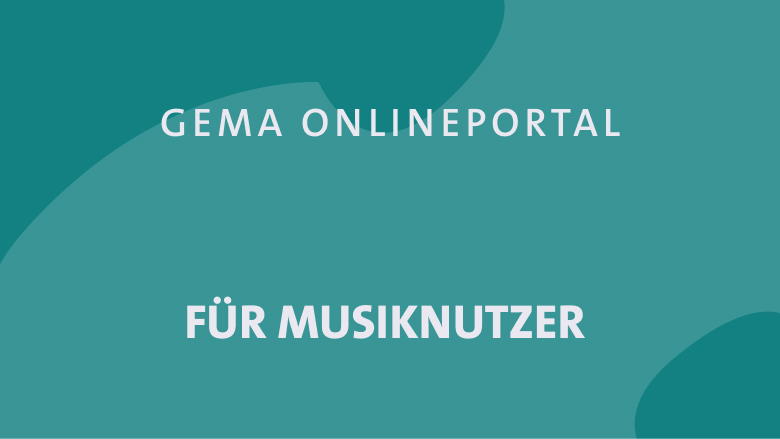 One channel for your matters
Our Online Portal
Whatever you need to get sorted, just do it in our Online Portal:
Notify us of music uses and determine the fees

Manage services, contracts and invoices

Manage events and submit setlists

Keep an eye on your transactions

Lodge a complaint (under Request a change)

Repertoire search Find GEMA works
Important note: Those who use music on the internet cannot use the services in the Online Portal in full yet
Step by step to the price for the music
With the price calculator, you first determine the price and can then register the music right away. Directly via the Online Portal. All the relevant details are queried in a step-by-step process and your price is calculated to the point. Did you know? You can also use the price calculator just for information, and complete the notification process later.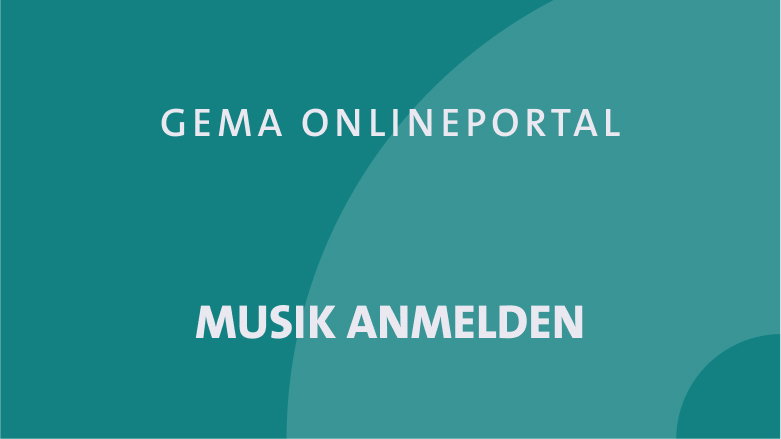 Manage your events and setlists
My events
If you go to My events, you can check out the current processing status of each of them. You can submit setlists or request a change. One way to make things easier: If you select copy registration, you apply the data for one event to another.
My setlists
In the case of live events, it is vital we receive a setlist (playlist). The service My setlists helps you with this. You may use it for the following:
submit setlists or re-use them

delegate submitting a setlist to the band, if you are the event organiser

check whether a setlist has been submitted

create contacts for generating setlists

download setlists as a pdf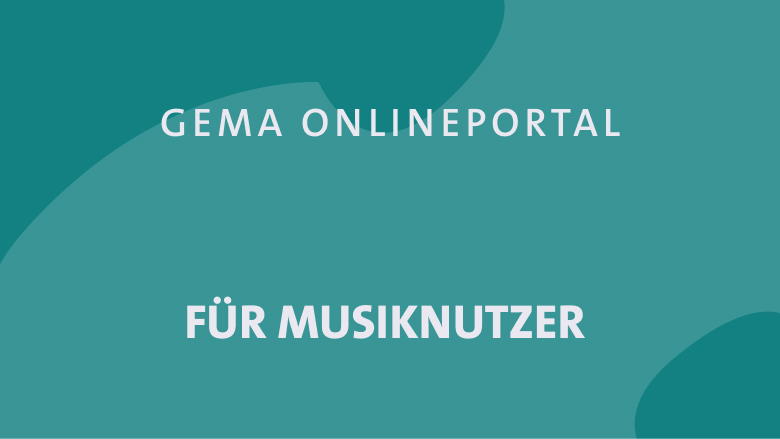 Amend your customer details
Whenever your customer details change, you can amend them directly in our Online Portal. Just access the service My details and update the data that has changed, e.g.:
e-mail and phone number

company details and address

bank details

Name and company name changes
Your transactions at a glance
Your account balance and an overview of your postings is shown under My transactions. In detail:
Posting type

Amount

Document date

Invoice number

Payment deadline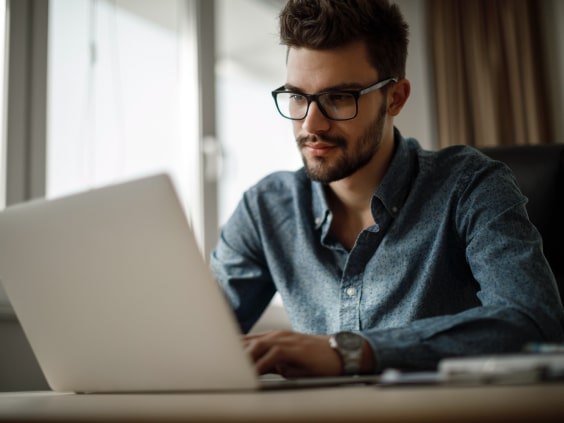 Manage your offers/services, contracts and invoices
My contracts
For service and contract-related matters, access My contracts. Here, you can view whether the matter relates to an offer, an active or an already terminated contract. The amount and the place of use is also indicated here. Additionally, you have the option to accept an offer or to have it amended. As before, you can amend active contracts or terminate them. In the case of the latter, please enter the date of and the reason for the termination.
My invoices
All your invoices are neatly stored in the Online Portal. You can view the invoice date, the invoice number and the amount in question under My invoices. Do you want to download a copy of the respective invoice? Done and dusted. If you wish to ask for a change regarding an event, please select this accordingly. Please enter the reason for the change and upload any evidence.
Register films and series
If you want to use music in a film or a series, please obtain the respective rights from the creators beforehand. Find out more on our page for audiovisual productions. Once you have obtained the rights, you register your film or your series using our Online Portal, in the AV registration section.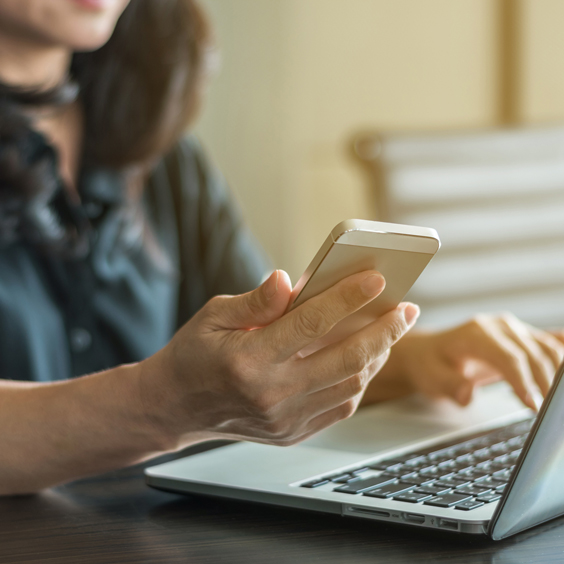 Repertoire search Find GEMA works
The repertoire search provides you the first indication whether a work is part of the GEMA repertoire or not. By using this search, you can also determine the creators and publishers of works in order to get in touch with them e.g. if you are a film producer and want to use music for a film or for a commercial.
Help topics on our online services
Please log on with your e-mail address and your password. Or register as a new user. Once you are registered, you can link your online account to your GEMA customer account. To do so, you need your customer number and the code for the Online Portal.
No code for the Online Portal yet? This is how you get one.
Have you recently received a letter from us asking you to submit your matter via the Online Portal? In that case, we posted the code to your main correspondence address. Please wait for the post to arrive within the standard time of three days.

If you have not received any correspondence or if the post still has not arrived after three days: In that case, create an online account first and then request a code, with your customer or contract number.