royalties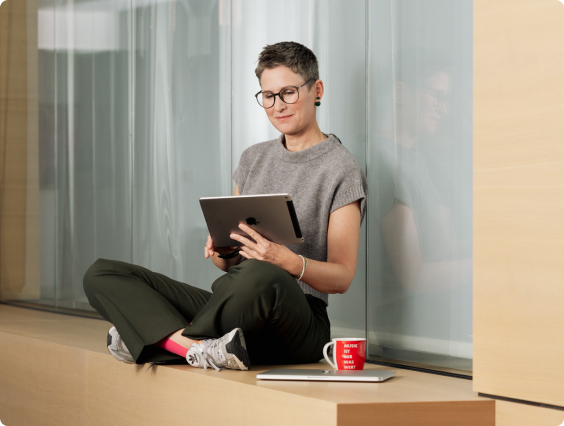 Von A wie Ausschüttung bis Z wie Zuschlagsverteilung
Alles zu Auszahlungen Ihrer Tantiemen
Werden Ihre Werke genutzt, erhalten Sie als GEMA Mitglied Auszahlungen, die sogenannten Tantiemen. Wie das geht, was dabei beachtet werden muss, welche Termine und Fristen gelten und wann Ausschüttungen bzw. Auszahlungen erfolgen – all das finden Sie hier.
News zu unseren Ausschüttungen
Hier fassen wir alle Informationen zu unseren aktuellen Auszahlungen zusammen.
Ausschüttungstermine und Fristen
Sie wollen wissen, zu welchem Zeitpunkt Sie Ihre Tantiemen erhalten?
Oder welche Anmeldefristen für neue Werke und Werkänderungen gelten?
Verteilungsplan
Im Verteilungsplan haben unsere Mitglieder geregelt, wie wir die Einnahmen verteilen.
Unsere Verteilungssparten
Ihre Auszahlungen mit einem Klick
In unserem Onlineportal steht Ihre Tantiemen-Übersicht für Sie bereit.
Noch mehr Details gewünscht?
Sie wollen wissen, wie sich Ihre Einnahmen im Detail zusammensetzen? Dann schauen Sie auf GEMA Download.
Stimmt etwas nicht?
Sie haben keine oder zu wenige Tantiemen erhalten? Dann teilen Sie uns das bitte mit – ganz einfach in unserem Bereich Reklamation.
All about the distribution of royalties
Our royalty pages provide an overview of all relevant topics relating to our royalty distribution. In addition to the distribution plan and distribution dates, you will find useful information on domestic, international and online distributions. Here, we have also put together important deadlines and information on the latest distributions for you. If something is incorrect and you have questions for our service team,
you can contact us directly under claim.