2-Faktor-Anmeldung im Onlineportal
Two-factor authentication
Double security for the GEMA Online Portal
Our Online Portal is becoming even more secure: In January 2023 we introduced the two-factor authentication (2FA). This login method for a secure online section has been common practice, in the case of online banking it is actually mandatory. Here you can find out in detail how you can log in with the second factor. Please check out our video tutorials and read the answers to frequently asked questions.
Does this change affect me?
You can choose from
all methods available
. It is also possible to activate several factors. That way, you are on the safe side, if a factor drops out or is unavailable, because your mobile is damaged, for example.
As a music publisher or a sister society or organisation, you must confirm your login with an e-mail code. For security reasons, the methods via app are not available to you. After all, we cannot ensure that each publisher or each sister society or organisation provides all of its employees with a company mobile.
The 2-factor authentication is optional for you. You can activate the second factor in the Online Portal section
My Details
. Please watch the video tutorials for creators and publishers to find out how you can set up a second factor.
At a glance: What stays – what changes:
These steps remain the same:
You log in with your e-mail address and your password in the GEMA Online Portal. This will continue to function as usual and is expected to work until 28 February 2023. After that your old password will be deactivated. You may, however, ask for a new one via the function Reset password at any time.
This is new:
A second factor is added. This factor is generated each time you log in and thus significantly increases security. This means: Even if someone found out about your password, they cannot access the Online Portal.
This is how the new login works
Available methods and who can use them.
E-mail code
You request that the link or code for authentication is sent to you by e-mail.
for creators
for publishers
for sister societies/organisations
for customers (optional)
Smartphone app
You generate the code by using an app on your smartphone or receive a push notification which you merely have to confirm.
for creators
for customers (optional)

We recommend the app "Okta Verify".
Desktop app
In the desktop app "Okta Verify" on your computer, a token is generated which verifies the login page automatically.
for creators
for customers (optional)
Our tutorials for the 2-factor authentication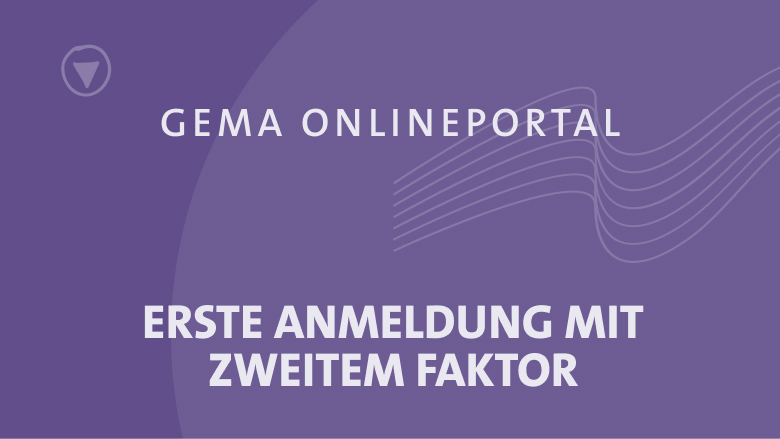 Initial login for GEMA members
Find out how creators and publisher employees login for the first time in our Online Portal and how they set up a second factor.
Publishing login with a second factor
In the video, we show you how publishers can log in to our Online Portal using a second factor. It really is rather simple.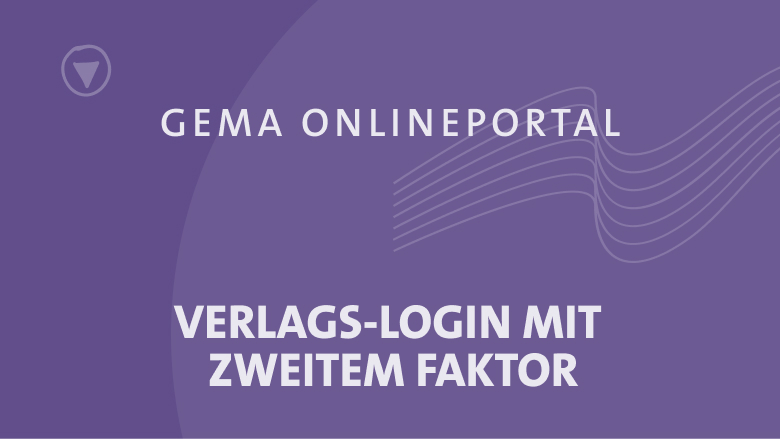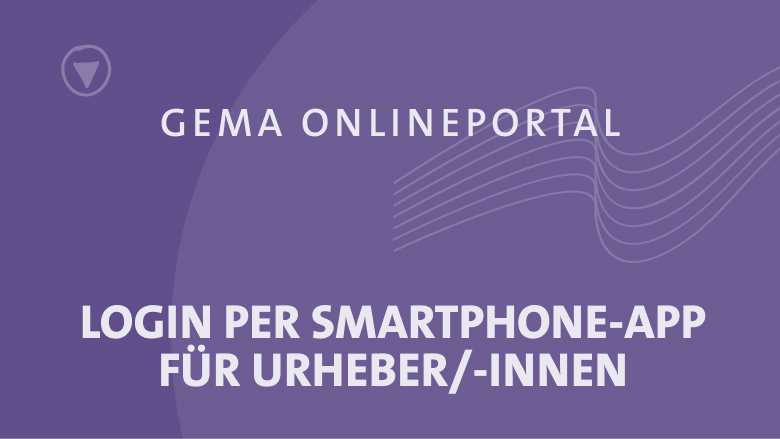 For creators
Use your smartphone as a secure second factor
Watch the video and find out how creators can use their smartphones as a secure second factor. There are several apps to choose from. Using them, you can log in to the GEMA Online Portal securely and comfortably.
Twice the security for your sensitive data
The 2FA (two-factor authentication) on the Online Portal protects:
Your royalties

Your work registrations

Your messages in your Online Portal inbox

The analyses showing the financial success of your works

Your personal details such as address, bank details and contact details
You can deal with almost anything regarding GEMA via our Online Portal now. All the more reason to protect it well!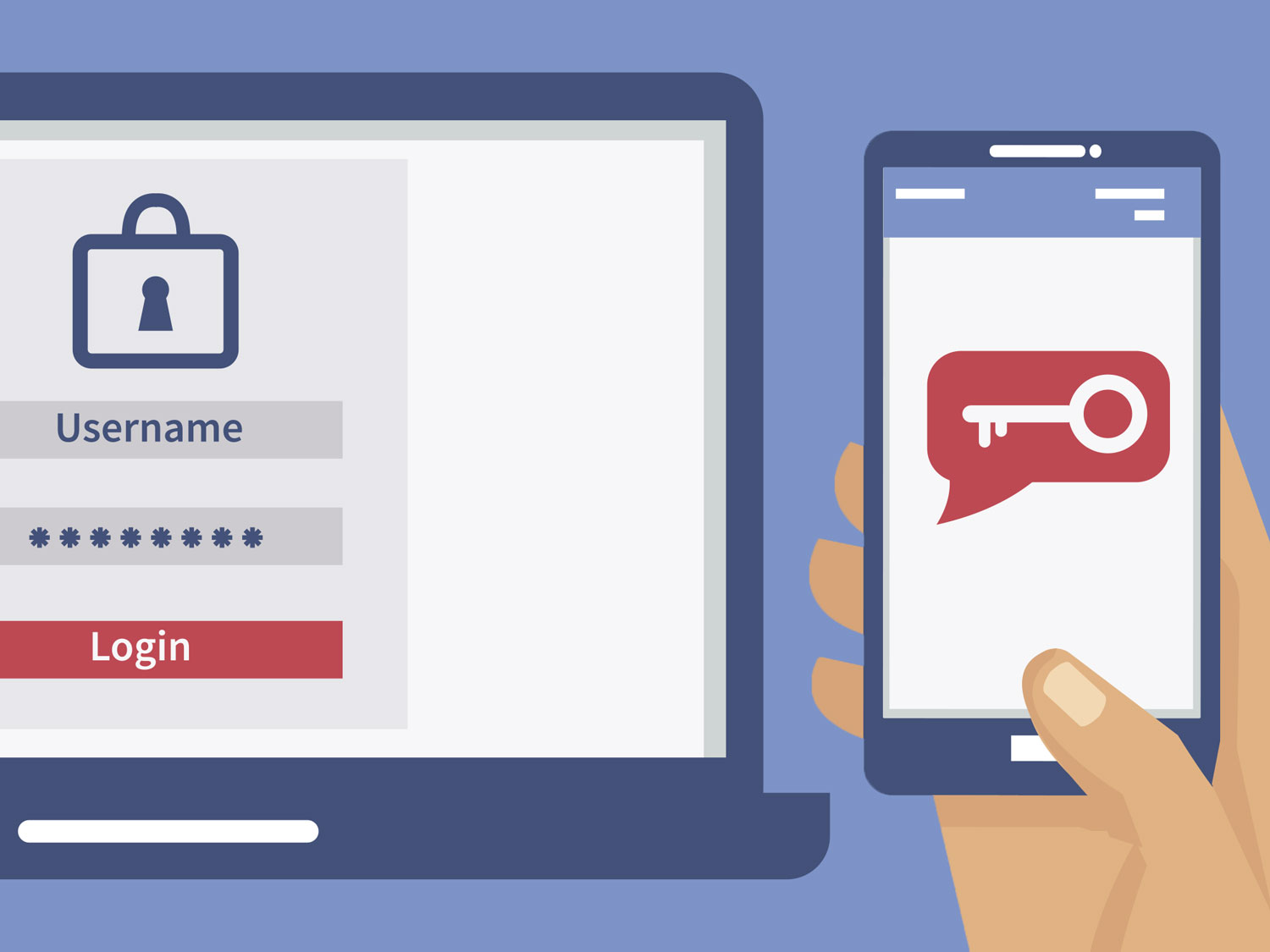 Frequently asked questions about the two-factor authentication
How long does it take to set up the two-factor authentication?
Setting up the second factor only takes a few minutes. You can use the factor to login straightaway.
I did not receive my conformation e-mail. What can I do?
Please also check your spam folder. If you do not find an e-mail in it, please click on Resend confirmation mail ...
Why do I need the two-factor authentication?
The second factor for login protects your sensitive data from unauthorised access. Even if someone obtains your access data ...
View all questions
Have you got any questions?
If you are a GEMA member, please contact our
mitgliederservice@gema.de
and mention the keyword "2FA" in the reference. That way, we can allocate and process your query faster. Additional ways to contact us are shown in our
Online Portal
.