Music on Instagram: This is allowed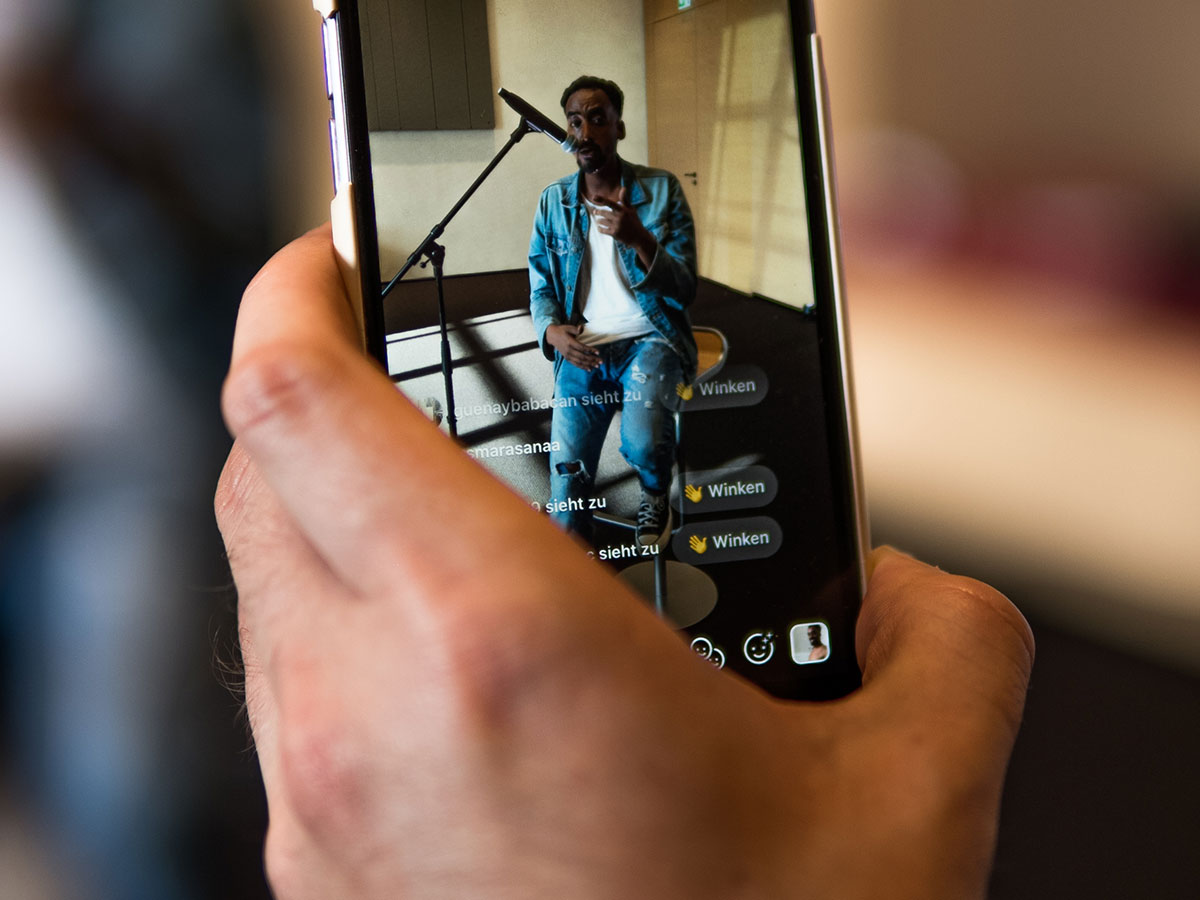 Reels, stories, videos: Music is omnipresent on Instagram. Thanks to a contract between GEMA and Instagram, you can use such music, hassle-free. Everything you need to know about the legal situation is summarised here.
Music is often used to set the background for reels and other video formats on Instagram. This music is created by composers and songwriters who are not always the performers of the songs. That's why GEMA ensures that creators of music get paid when their songs are used in public, such as on Instagram.
I am an Instagram user and content creator. What do I have to know when it comes to music use?
Through its subsidiary ICE, GEMA grants the online rights represented by GEMA to META's platforms (e.g. Facebook and Instagram) and other comparable services such as TikTok or YouTube by virtue of licence agreements. This means that licensing of the used music is therefore covered in that respect and does not have to be undertaken by each user individually.
Does GEMA take legal action against uploaders of Instagram videos (e.g. by cease-and-desist notices)?
No, the granting of rights by virtue of licence agreements with META and similar services follows the GEMA principle that platforms are responsible for the uses rather than the uploaders. In this respect, GEMA never had to take action against uploaders (neither by sending cease-and-desist notices nor by taking any other steps) and is not going to do this in future.
GEMA supports all creatives, content creators and music fans to the extent that music can be used; at the same time, it stands for a fair remuneration for composers, lyricists and music publishers for these very types of use. Remember: Because we value music.
Which other rights have to be taken into consideration for Instagram videos with music?
GEMA also represents the synch rights in the online sector for non-commercial content (non-commercial UGC) on platforms such as Facebook, Instagram and TikTok. To ensure the usage of synch rights, GEMA has put into place a contract with the respective platforms.
Don't forget: In addition to GEMA, there is a range of other rightsholders who (may) manage rights vis-à-vis the services, more often than not in the international arena and thus also including the territory of Germany. These are other collective management organisations, publishers for online usage rights and non-commercial and commercial synch rights and various labels for the master rights / neighbouring rights. It is up to these rightsholders how they manage their rights. GEMA has no influence on this.