Music recognition through monitoring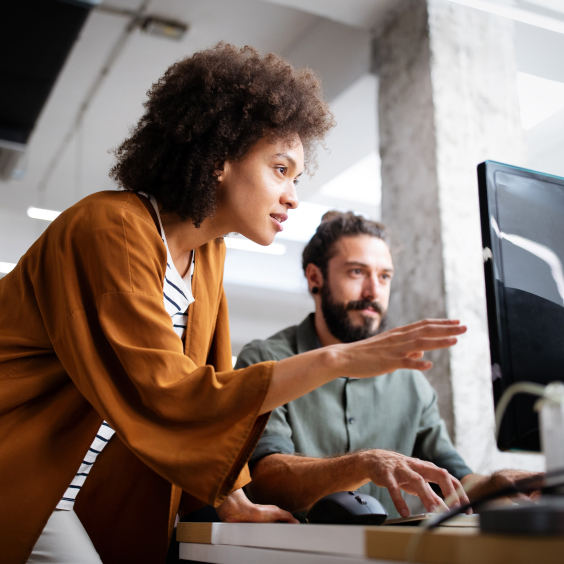 Music recognition through monitoring
The implementation of technologies for the digital recognition of music, has led to the development of several innovative services for identifying uses of musical works, for example in films, series, advertising, clubs and discotheques. This enabled the efforts for tracking the uses - up to the creation of the usage reports - to be partially optimized and automated for all parties involved.
TV monitoring
The public broadcasters have commissioned the Spanish company BMAT to provide and operate the new reporting system. The so-called "audio fingerprint technology" will be used.
TV advertising monitoring
The sound file is the essential element to identify a commercial and the music used in it as part of TV monitoring. This is also anchored in §37 of the distribution plan.
Discotheque monitoring
In engaged clubs, discotheques and dance halls, a monitoring box identifies the audio signal via acoustic fingerprint and determines the listed titles with a random sample.
Clarification of terms
Audio monitoring is the machine recognition and determination of used music (audio content) using a digital fingerprint.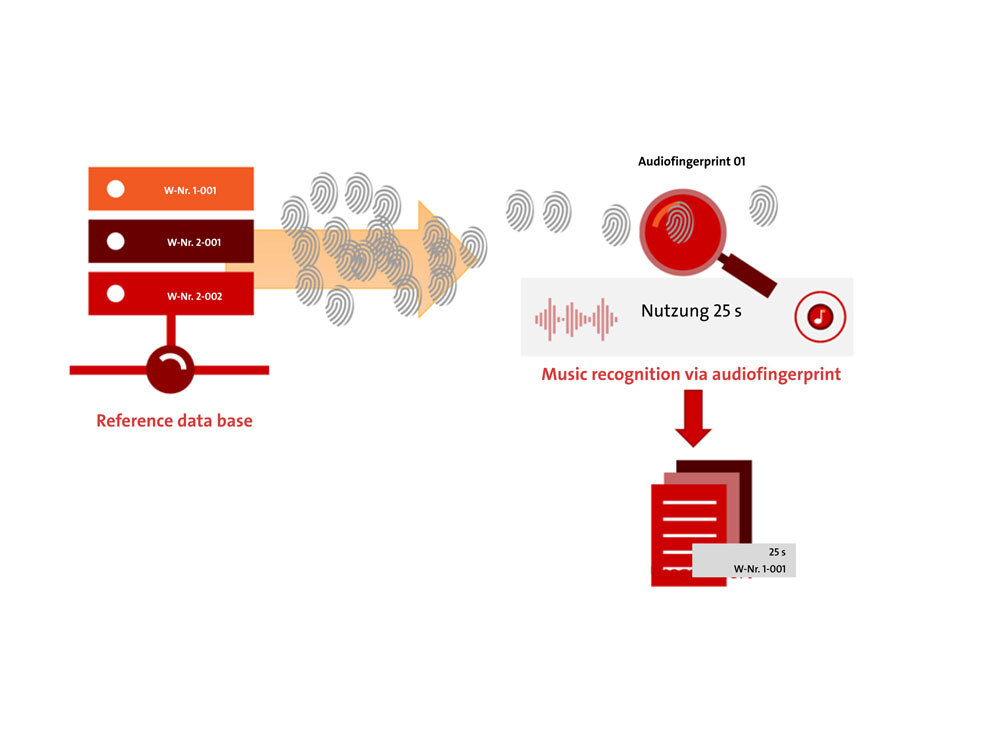 Zoom
Fingerprinting is a method of recognising unique characteristics from the spectogram of a sound file in order to generate a digital fingerprint, similar to a human fingerprint, which uniquely identifies the musical work.
A sound file consists of:
The audio file of a musical work

Metadata about the work and the recording (work title, work number, author, etc.).
For successful monitoring of your work, the monitoring service provider needs your audio file. This creates a unique fingerprint of your sound file and allows tracking in the types of use you have chosen - television, radio, internet, advertising, clubs. These are prerequisites for creating a usage report.

Please register your work with us and upload the corresponding sound file in the online portal. The sound file must be uploaded in wav (PCM,16Bit/ 48 or 44,1 kHz) or mp3 (320kbps) format.

The sound file is essential whenever you expect your composition to be used in advertising, TV/radio programmes, clubs and discotheques as well as online.
The use of audio monitoring for the detection and determination of used music is carried out on behalf of and under the responsibility of various clients.

On behalf and under the responsibility of GEMA:
Clubs and discotheques

Commercials on television
On behalf and under the responsibility of ICE:
On behalf and under the responsibility of the public broadcasters:
On behalf and under the responsibility of the private broadcasters:
Further Information & Links