Registration of works for music creators
Everything about your works
We can only pay out royalties for works that you have submitted to us in good time and registered in full. Please therefore keep an eye on the deadlines when submitting your work registrations. The basis of protection for your works is, however, copyright law. For the protection alone it is not necessary that you become a GEMA member or submit a work declaration.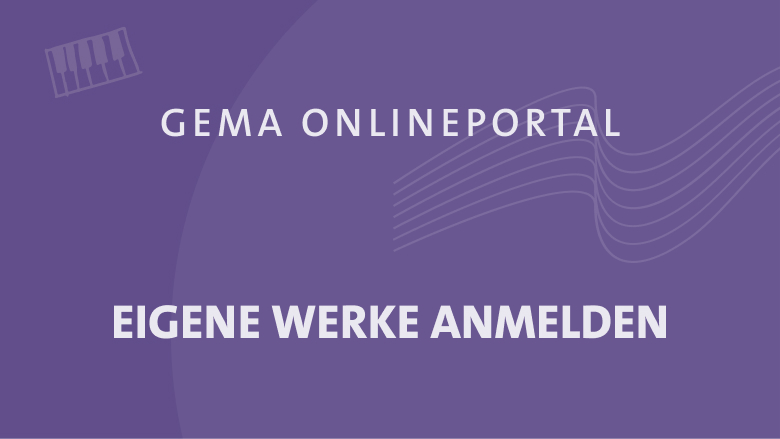 Register your works in time
We issue licences on your behalf. What this means: Against payment of a fee, we grant music users a licence allowing them to perform or play back works in public or to reproduce them. A prerequisite for this is that we have access to your complete repertoire in good time. Please register your works via the Online Portal, this is simple and comfortable, just like the explainer video shows. In the case that you might have larger volumes of data for registration, we also provide technical notification procedures.

Find out here how you can become a GEMA member.
Upload soundfiles
Is your composition used in advertising, on TV, on the radio, in clubs and discotheques or as online content? In that case, upload the soundfile for your work now for audio fingerprint monitoring purposes.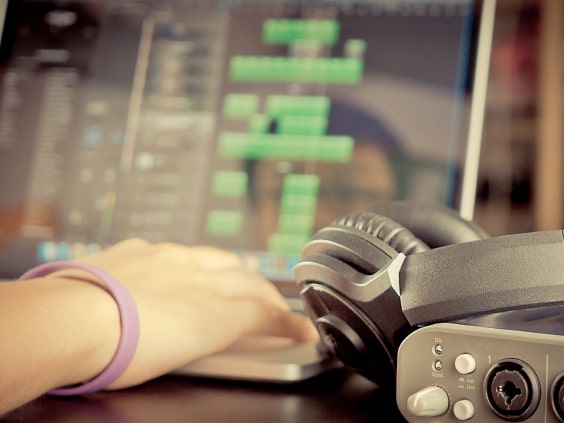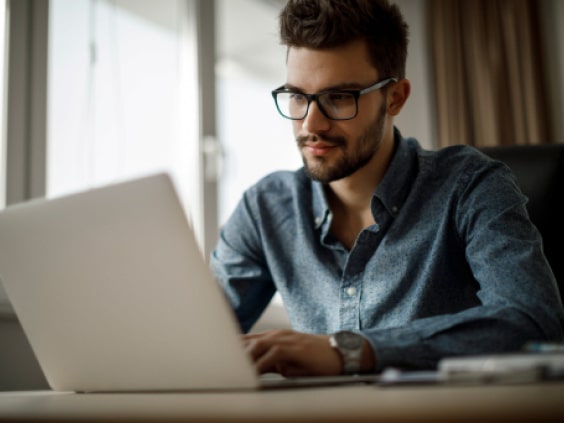 Search works and involved parties with our repertoire search
You want to search for works, involved creators, publishers and their contact details, or find out, whether and how your own works have been documented? In our repertoire search, you can access our works database. If you are GEMA member, your own works will be shown including the shares in question and you can also export the data.
Are you a publisher and wish to register works?
We process work declarations in the CWR format (CWR = Common Works Registration). CWR is a registration format, developed by CISAC, for original and sub-publishers with very high registration volumes. For medium-size registration volumes, we provide a web-based registration process in xml format. If any of these formats is suitable for you, please send us an e-mail to
regservices@gema.de
.
Electronic Confirmation Process
Please enter via ECP whether your creator has agreed that your publisher participates in future pay-outs of statutory remuniration rights such as payments by the ZPÜ.
Register sub-publishing agreements
You can notify us of your national and international sub-publishing agreements here. Please register your sub-publishing agreements before you register your works.
Register sub-published works
Register your sub-published works here. We can only pay royalties for works you have registered
Get digital work confirmations
Once you have successfully registered your work, we send you a work confirmation including a database excerpt. Do you no longer want to get the work confirmations and agreement declarations by post and digitally instead? In that case, please e-mail us at mitgliederservice@gema.de. We send out confirmations by e-mail or alternatively provide them via SFTP/FTPS downloads. If you do not have a SFTP/FTPS access yet, you can request a new access with this form.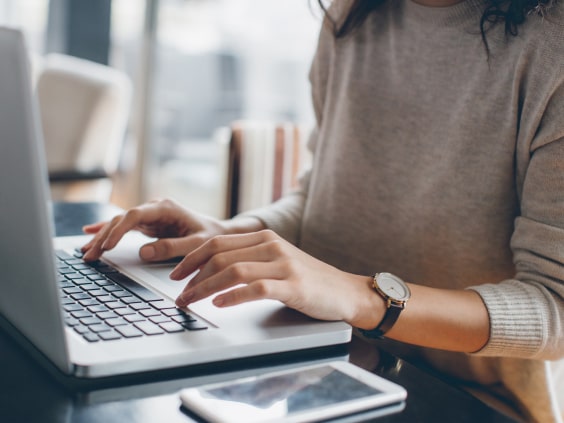 Diese Formulare können Sie herunterladen
FAQs - frequently asked questions about works
No, the protection of your works results from the German Copyright Act. There are no specific formalities such as a becoming a GEMA member or submitting a work declaration. Copyright protection of your works therefore exists independently from your membership with us.
Enhanced access for GEMA members to our repertoire search offers a more sophisticated research. Your own works will be shown including the shares in question and you can also export the data.

You can also view the current documentation of your works in our Online Portal.
If you received a provisional registration confirmation, your work has been registered with registration status 2 initially.

Electronic work declarations are promptly ingested into our documentation system and work versions with a work version number are generated. Either registration status 1 (complete documentation) or registration status 2 (manual processing required) is allocated to these ingested work versions. Due to the high volume of more than 1.6m submitted work notifications per year, work versions with registration status 2 are merely processed only after they have been used. This means that only after a licensed usage has occurred, work versions with registration status 2 will be manually processed and switched to registration status 1.